RX Radio is a radio station run by the children who are patients at the Red Cross War Memorial Children's Hospital and broadcasts within the hospital. It began operating began on the 1 December 2016.
It is a platform for communication between hospitalised children, their families, and the health services, providing patients with the skills and support to produce and broadcast radio programmes across the hospital.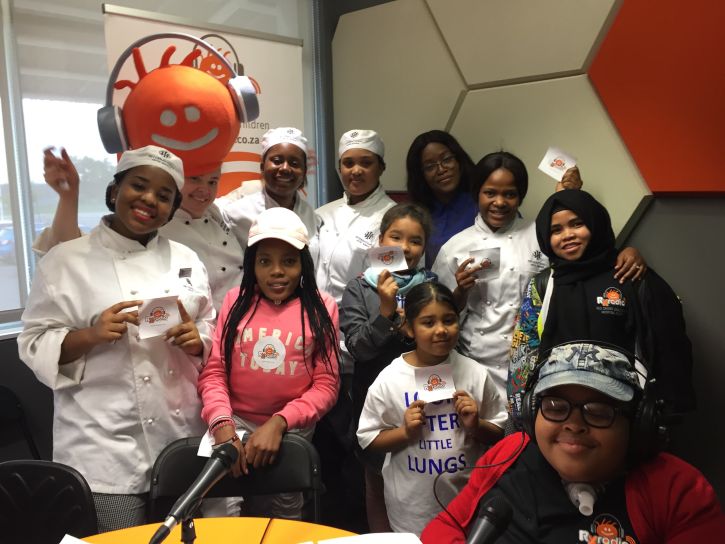 Children learn a range of basic communication and technical skills necessary for the production of personal radio stories such as storytelling, using field recorders and interviewing techniques.
After the foundation phase, children participate in further training in different programme formats, more advanced production techniques, producing and anchoring live shows, among other things. These children will become integral to the functioning of RX Radio.
Live magazine-format shows, anchored by children in the hospital, entertain and engage other patients.
Shows include programmes pre-recorded and produced by patients about their experiences and interests. Programmes are also produced for children, music, as well as interactive games, competitions, dedications and discussions in which children can participate on air from their hospital beds.
The children broadcast live shows from 9am-3pm with pre-recorded shows playing from 3pm-9pm.
The parents, together with the RX Radio Reporters, enjoyed the birthday festivities and were encouraged that the station is growing from strength to strength